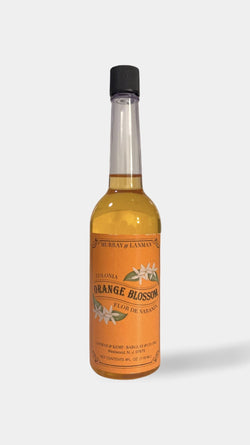 Orange Blossom Cologne 〔運氣幸福和平〕
〔 橙花科隆水 〕
橙花的神奇功用包括運氣、愛情、金錢、幸福、精神建立、和平與穩定。當事業需要吸引客戶時,營業前將這個橙花科隆水撒在前門外﹐會有非常的明顯效果;也能用於深奧的忠誠,夫妻愛情有關的問題,婚姻中得到和平。
如果想出於經濟目的吸引男性,可以混合Orange Blossom Cologne、Kananga Water Cologne 和Rose Water Cologne使用,以獲得一種傳統產生誘人魅力的準備,同時也有助於轉移金錢和財務。
- 功用-
✣ 提高忠誠度並吸引真愛時
✣ 吸引一個有錢人(愛情上)
✣ 與財富和成功息息相關
✣ 業務上得到成功
✣ 家庭關係和諧、解決吵架問題
- 魔法用法 -
請塗抹於鎖骨、手腕、耳後、大腿內側(盡可以靠近動脈流動處);滴入浴缸內作浸泡之用;可以用來清洗衣服和拖地作淨化;在約會前、沐浴後、睡前、出門時塗抹,便想像願望成真的影像,創造一個目標,並一步步實現它。
- 魔法須知 - 
1. 請先於手腕內側少量測試,如遇過敏請用大量清水沖洗。
2. 以上根據產品描述出售,結果會因個別情況而有所不同。
-
Magical properties for orange blossom include luck, love, money, happiness, spiritual grounding, peace, and stability.
Orange Blossom Cologne is good to use when you have a business to help draw customers. Sprinkle outside the front door, before opening up for business. Also used for peace in the marriage.
If you want to attract men at sex for the economic purpose you can mix Rose and Cologne in Cologne Kananga to obtain a preparation that traditionally creates a seductive allure of course, but also useful to move money and finance. 
[ Sold as a curio. Results are not guaranteed. ]